Wycliffe Memorial Evangelical Church was founded in 1912. The original ethos of the church was that the main emphasis should be on sound bible teaching; this is still maintained today by Pastor David Solt.
"For other foundation can no man lay than that is laid which is Jesus Christ." – 1 Cor. 3 v 11
Our facilities
Wycliffe Memorial Evangelical Church premises can be found at the junction of Tulketh Brow and Water Lane in Ashton, Preston and consists of a main Church hall with traditional pews and central pulpit. There is a large porch area and a balcony to the rear of the Church.
We have disabled access to the Church via the side entrance and disabled facilities. If any assistance is required or for further information please contact us. We also have baby changing facilities.
Downstairs, we have a large Church Hall with adjoining large kitchen and meeting rooms which are used by the Junior Church, the Wednesday night Bible Study and also for any of our regular social occasions.
We also have our own baptism pool which has been a great addition to our Church. For further information regarding our baptism please contact us.
Transport and parking
There is ample car parking across the road from the Church, and a small parking area at the side. Blue badge holders may park directly outside the Church.
The No 35 (Tanterton) bus stops outside of the Church.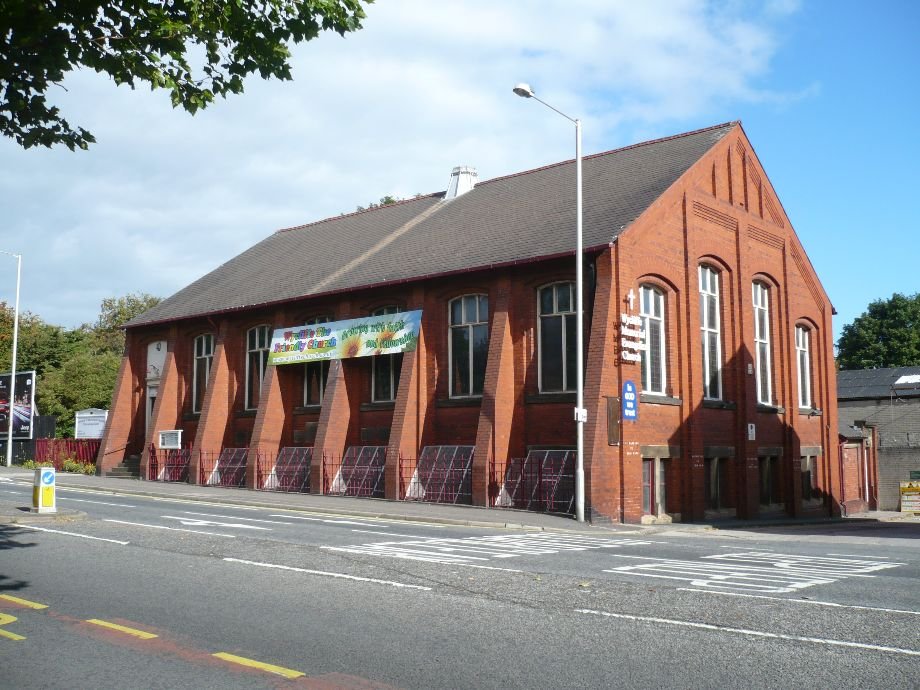 Meet our Pastor
Pastor David Solt grew up in Arizona, USA. In 1984, while on an assignment for The United States Air Force in Southeast England, David Solt trusted Christ as his personal Saviour.
Years later, after attending Bible Seminary near Chicago, and meeting his wife, Mary Beth, he received the call that God wanted them in Britain. Their ministry began in London in November 1996 and for 12 years, Pastor David pastored the Park View Baptist Church in Southall / Hayes. Eventually, the Chelsea Community Baptist Church was organised.
In 2008, the Solts were involved in helping Victory Baptist Church, Blackpool who were struggling at the time. In 2010, they came to Preston and founded the Faith Baptist Church, which met in a community hall in Cottom for over 2 years. Shortly thereafter, they met the people of the Wycliffe Memorial Evangelical Church. In 2013, Faith Baptist Church and Wycliffe Memorial Evangelical Church merged.
Pastor David and Mary Beth are happily married for over 25 years. They have three sons. Daniel and Joshua are both grown up and in Bible seminary, studying for the ministry. Jeremy is Wycliffe's part-time pianist and also seeking to study for the ministry.
Contact Pastor Dave Solt on 07960 567017 or email pastor@wycliffechurch.co.uk.

Wycliffe Memorial Evangelical Church
Tulketh Brow, Preston, PR2 2SH.
Phone
Email